Welcome to the Theory and History of Education Open Monograph Series (THE)
Supported by Queen's University Library's Monograph Hosting Service, THE is a new open access series of titles exploring the history of education, philosophy of education, interdisciplinary perspectives on educational theory, sociological historical approaches, and intellectual history of education. Professor Rosa Bruno-Jofré is its founding editor. Promoting open and sustainable publishing approaches that support the efficient and cost-effective publication of new scholarship to the widest possible audience, all monographs are published under an appropriate Creative Commons license.
Through the Monograph Series, we hope to capture fresh and inspiring approaches to knowledge and research creation in the theory and history of education.

THEIRG's first two Monograph Series books have been published:
The Revolution of Georges Cabanis: A Forgotten Education Reform in Post-Enlightenment France, by Naomar Almeida Filho (May 2022)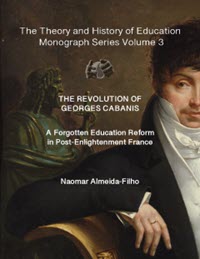 Vatican II and Catholic Religious Secondary Education in Ontario: Changes within a North American Context, by Joseph Stafford (November 2019)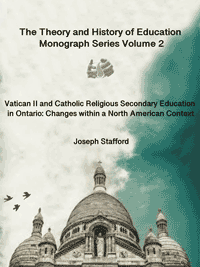 New Directions in Research on Education: Reconstruction in Challenging Circumstances, edited by Tom O'Donoghue and Simon Clarke (April 2019)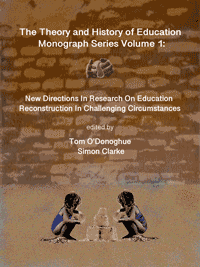 News / Announcements                  Publish with us